Fade to Silence
Fade to Silence is a single-player and co-op survival adventure set in a post-apocalyptic world that is frozen in an eternal winter. Snow and ice have shaped a merciless landscape. Nature is corrupted. Monstrous creatures out of an Eldritch horror dream roam the frozen wasteland.
Do you have what it takes to survive in a world where the unforgiving weather is your deadliest enemy?
Features
Explore a vast winter landscape: From a frozen river delta to once-lush farmlands and dense forests, each area features a myriad of locations to explore.
Tense atmosphere and unforgiving gameplay. This is a strategist's game.
Wolf Sled Expeditions: Pack your sled, take a follower with you, and go on long-term expeditions into the farthest regions.
Recruit followers to get access to better gear, enabling you to survive the cold environment and increasingly dangerous creatures.
Exploration mode lets you roam the world and experience the story at your own pace.
Lead your followers and keep them alive.  You will face harsh choices.
Trust your inner voice. It is your friend.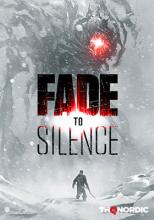 Content
Page last edited: 24.04.2020