System requirements
Minimum
Architecture     x64, X64
DirectX     Version 11
Memory     8 GB
Video Memory     2 GB
Processor     Intel Core i5 3550 @ 3.3 GHz or AMD FX-6300
Graphics     AMD Radeon R7 370 or NVIDIA GeForce GTX 660/570
Recommended
Architecture     x64, X64
DirectX     Version 11
Memory     16 GB
Video Memory     4 GB
Processor     Intel Core i5 4570 @ 3.2 GHz or AMD FX - 8350
Graphics     AMD Radeon R9 290X or NVIDIA GeForce GTX 780
Recore
From legendary creator Keiji Inafune and the makers of Metroid Prime comes the ReCore Definitive Edition, an action-adventure masterfully crafted for a new generation.
You are Joule Adams, one of the last remaining humans on the planet Far Eden, a mysterious and dangerous world controlled by robotic foes bent on your destruction. To survive you must forge friendships with a courageous group of Corebot companions, each with unique abilities and powers.
The ReCore Definitive Edition includes the new "Eye of Obsidian" adventure. Join the plucky Corebot "Violet" and journey into the permanent midnight of the "Starving Sea", a previously unexplored region of Far Eden where ancient enemies plot their revenge—on Joule and all humankind!
Features
Includes the "T8-NK" (or "Tank") Corebot frame. Use the T8-NK to cross quicksand and explore Far Eden with new power and speed!
Encounter dynamic sandstorms in Far Eden's "Shifting Sands" regions. Brave the storms to defeat more dangerous enemies and earn more valuable loot!
Explore 10 new dungeons and 2 new overworld areas
3 new weapon modes for Joule's Energy Rifle
Upscaled to higher resolutions with HDR skies and lighting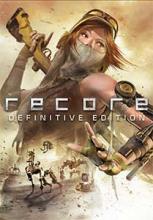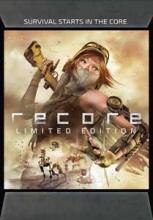 Content
Official Soundtrack CD
A3 Poster (Double-Sided)
Artbook
Page last edited: 30.11.2018